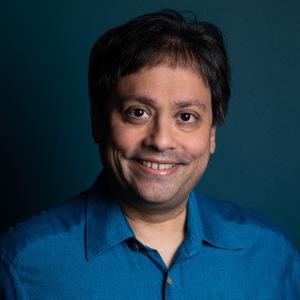 Code and More is mostly a one man business: other people do the accounts, and I subcontract if needed, but I am usually the only person who a customer will talk to, and I never outsource work without agreeing it with the customer first. No hiring a UK company and finding the work is being done on the other side of the world, and no uncertainty about who is doing the work, no communications loops.
My name is Graeme Pietersz. The surname comes from Dutch ancestors. I was born in Sri Lanka, grew up in Wimbledon, and currently live in Cheshire.
I learned from broad work experience. I worked for investment banks and stock brokers. My first step into the software industry was at Millennium IT, which is now part of London Stock Exchange Group's technology division, where I had to work with both end clients and programmers, and ensure both understood what was required and what they could expect.
My website about finance and investment is frequently cited in academic journals
I got in to this line of work through a circuitous route and I like to take contrarian approaches. I am a university dropout with two postgraduate degrees (an MSc in Finance and an MBA). I am an investment analyst who became a programmer. It was working in investment that taught me the value of being different: it is the only way to do better than average.
I have found a lot of other things worth doing differently. My two daughters have both been home educated: the older is now at sixth form college. It was the best decision I have ever made, even though it made work more difficult the rewards and benefits are huge: from more time with the kids for me, better academic results for them, and better long term choices and a wider range of interests.
My previous career has benefits for my clients: my job was mostly about understanding how businesses worked, and talking to people who ran those businesses. I can also understand how your business works, and am much easier for a business person to work with than the average geek.
I also find being open to contrarian ideas leads to better technical decisions. I do this within my own business. I run my own mail server instead of using Gmail - and it works better for me (and its not as hard, expensive or time consuming these days as people think). I wrote my own time tracking app (a bit more difficult, you do need to be a programmer, or hire one, to do things like that). I use my own video conferencing server instead of Zoom or MS Teams.
I like talking to people so feel free to phone or email me even if you do not have an immediate project in mind. I love exchanging ideas.